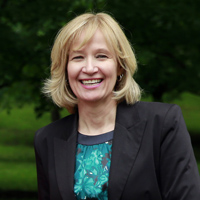 Laureen Harper
Director, TCT Foundation Board
Alberta
Laureen Harper was raised on the eastern slopes of the Rocky Mountains in Alberta. Her childhood consisted of many hours exploring those mountains and their trails with family. And as a teenager she started backpacking those mountains with friends. 
Laureen has always loved trails. Using them, building them and sharing the experience with others. 
Being part of the Trans Canada Trail family is a dream come true. In fact, the Trail runs right in front of her house, so she walks it every single day.
Laureen joined the Trans Canada Trail Foundation Board in 2017.